Just a few days after graduating from CalArts, Héctor Alvarez (Theater MFA 23) boarded a plane to New York to embark on the next leg of his creative journey as a Drama League FutureNow Stage Directing Fellow and Cody Renard Richard Scholar. These honors follow last year's distinction of earning the prestigious Princess Grace Award with a Gant Gaither Theater Honor.
Born in Spain, Alvarez's theater-making practice incorporates elements like choreography, unconventional design, and nontraditional casting, revolving around the themes of desire, mourning, the politics of representation, queerness, race, myth, and violence. He has worked across Europe, Latin America, and North America.
In addition to a commitment to diversity in demographics and storytelling, Alvarez said aesthetic diversity is a "part of my DNA as an artist." He has observed how capitalist and white supremacist structures in the United States center realism and naturalism as the dominant forms. This practice also rewards celebrity status and resources to a few artists while most live in poverty and obscurity. Alvarez is drawn to art outside of that box.
"In Chicago, I was able to find a community of like-minded artists and an audience hungry for theater that was challenging and had a relationship to content and form outside of realism," he said.
Alvarez's practice draws on a larger slice of the world, making room for non-Eurocentric practices and the metaphysical, ritual, energetic, and spiritual. It invites elements beyond language, including gesture, silence, image, and temporality, all of which made his choice to study directing at CalArts a great fit.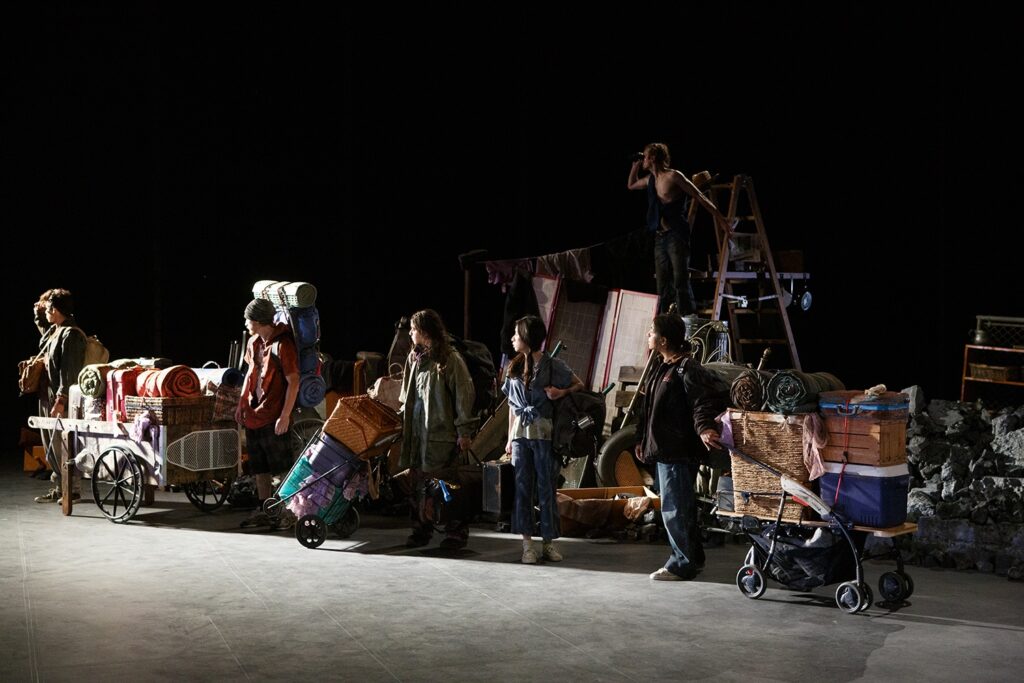 At CalArts, Alvarez directed Bernard-Marie Koltès' Roberto Zucco and Ota Shogo's Water Station. Through both the choice of text and his direction, he expounds on the principles of this larger aesthetic vocabulary.
Now in New York, Alvarez is busy with programming from his Drama League Directing Fellowship and Cody Renard Richard Scholarship (CRRS). He just finished an intense "Professionals Week" with the Drama League filled with workshops, site visits, networking, and Broadway shows.
In June, Alvarez will work with the Hangar Theater in Ithaca, New York, to direct a children's musical and staged reading along with assisting on the main stage production. Alvarez is excited about the exposure to regional and commercial theater and to be working with a program renowned for its devotion to the work of directors in America.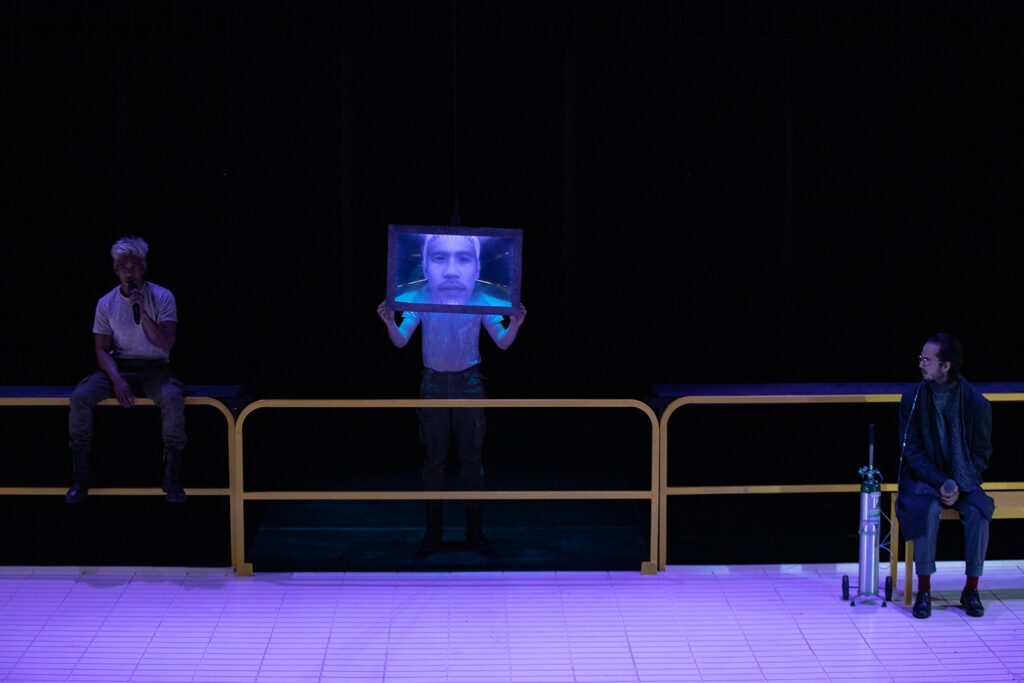 Through the CRRS, Alvarez joins a group of 10 theater artists of color who work behind the scenes. Started by Tony Award-winning stage manager Cody Renard Richard, the scholarship focuses on empowering BIPOC technical theater artists to shine. Since February, Alvarez has met with his cohort for monthly Zoom meetings featuring guest directors, workshops, and discourse around how to connect with each artist's changemaker values and styles.
"It is rare to have an opportunity that centers technical work," Alvarez said. "I am excited to see what sort of collaborations and friendships may emerge."
Alvarez will then head to Lehigh University in Bethlehem, Pennsylvania, for two years to serve as the Theodore U. Horger Artist-in-Residence in the Performing Arts and Visiting Assistant Professor. He will direct one show a year and teach two classes, one of which is a first-year seminar on the "strange, bizarre, excessive, queer, and uncanny" of performance called "Performing Weird."
Alvarez's accolades and work as a citizen artist do not end here. He is also a United World College Scholar and has won numerous awards for his poetry and writing in Spanish. Through his Watson Fellowship, he spent a year in Mexico, Argentina, and Brazil interning with the Center for Theater of the Oppressed and researching community-based performance.
A Humanity in Action Amsterdam Fellow, Alvarez also received a grant to develop The Ghoul Exhibition, his one-man show about gun violence. He also served as executive director of Still Point Theater Collective in Chicago and has worked extensively on bringing the arts to adults with developmental disabilities, currently and formerly incarcerated women, and senior citizens.
---