Joining the CalArts Fulbright community, Anais Arias-Aragon (Music MFA 22) and Shirley Ji Young Kim-Ryu (Critical Studies MFA 21) have been selected for the prestigious US Student Fulbright program for the 2023-24 cycle. 
A program from the US Department of State, the Fulbright U.S. Student Program allows selected applicants from the United States to pursue study, conduct research, or teach English in one of 140 countries worldwide, cultivating cross-cultural dialogue and professional opportunities.
---
One of the two selected applicants from CalArts, Arias-Aragon is a singer-songwriter, composer, and teaching artist who uses music under the stage name Anaís Azul as a form of community building, cross-genre collaboration, and collective healing. With a bachelor's in music composition and theory from Boston University and a performer-composer MFA from CalArts, they have composed for theater, orchestra, and recording, recently releasing their EP Vulnerable.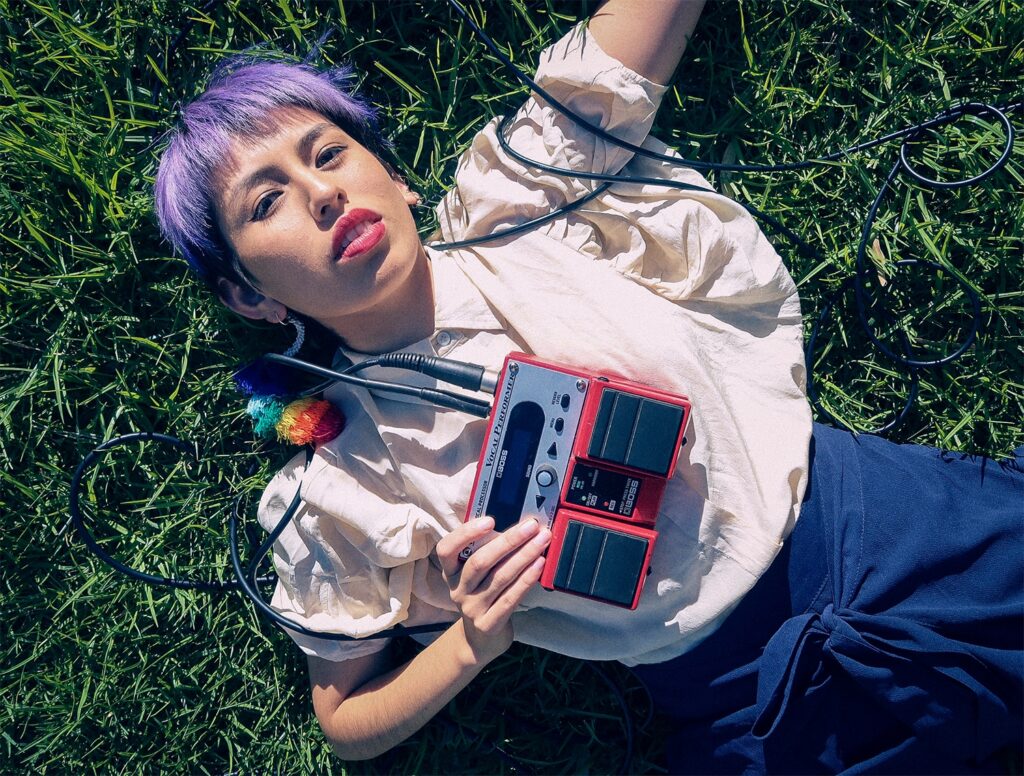 Arias-Aragon will be heading to Peru in August to study the musical instrument Charango and learn Quechua, a language indigenous to the Andean region. Born in Peru, they immigrated to California at the age of four and are now going back to immerse themselves in the culture rooted within their identity.
"I've always felt very connected to Peruvian heritage," they said. "I am very excited to be in South America for a long period of time and intend to travel beyond Peru … and connect with other charangistas, especially women and nonbinary people. The charango has no nationality."
The charango is difficult to find within the United States, so Arias-Aragon started learning on the ukulele before finally acquiring their own charango. Training virtually with Dore Munoz and Monique Mizrahi, they have built the foundation for their continued training during their nine-month Fulbright grant period.
Munoz connected them with charango makers in Bolivia, and once they arrive in Bolivia, Arias-Aragon said they are "excited to meet my new charango." They have also connected with their teacher in Peru, Kike Pinto Cardenas, and have been working through voice notes with their mentors across continents.
"I am delighted with the energy I'm bringing in and the connections I'm getting through my teachers," they said. "I am a lucky kid. I have always been lucky, and this is just another moment of that."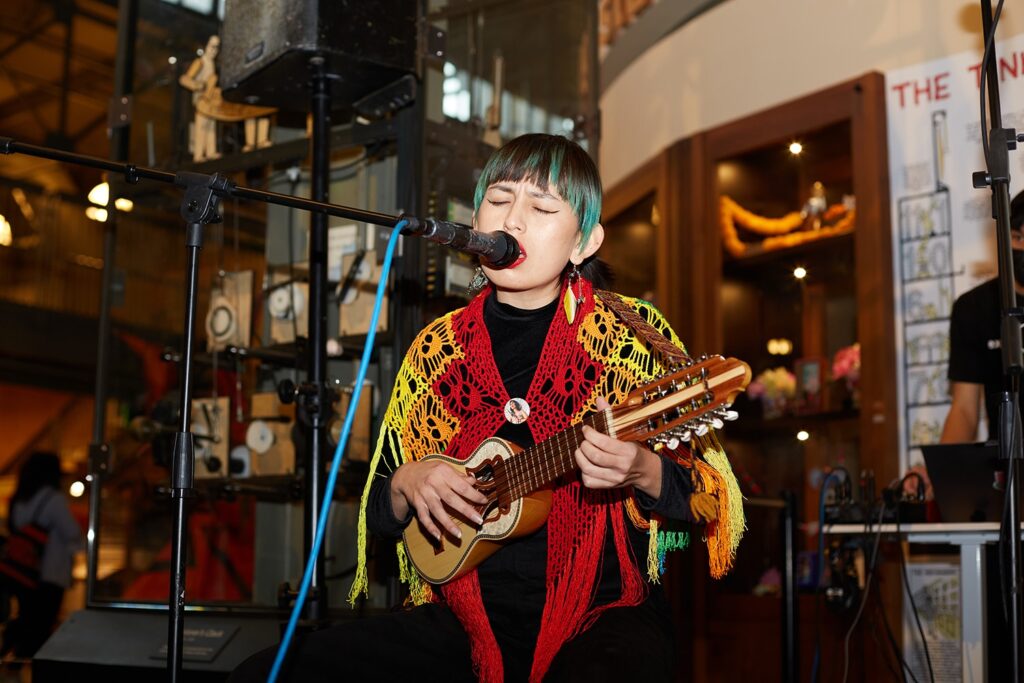 Since graduating from CalArts last year, Arias-Aragon has been teaching elementary schoolers music, as well as teaching a music fundamentals class at CalArts and writing their own music. Through the Fulbright, they aim to create an album of 10 songs, translating from Spanish to Quechua, Quechua to Spanish, and incorporating charango and vocal looping techniques. This will build on multilingual reinterpretations they have already been working on.
Despite the lengthy application process, Arias-Aragon said the Fulbright program is something that is perfect for CalArtians. Through the guidance of Patricia Gonzalez, CalArts' executive director of International and Community Partnerships, and a panel of CalArts faculty, they were able to submit the best version of their application.
"This is such an underrated artist fellowship," they said. "It is nine months where you are just making your art. You are creating creative projects through an intellectual lens, trying to hone your craft and investigate something. Let everyone in CalArts know that this grant is for you."
---
Kim-Ryu, the second US student Fulbright recipient from CalArts this year, is a poet and filmmaker with an MFA in film directing from UCLA and an MFA in poetry from CalArts. Kim-Ryu has numerous accolades to their name, including the 2022 LEF Moving Image Fund, Fritt Ord Foundation Grants, Nordisk Kulturfond OPSTART, Vikken Fund, Norwegian Film Institute Award, James Bridges Award in Film Directing, the Hollywood Foreign Press Award, and Mary Pickford Award. They are also a Voices of Our Nation poetry fellow.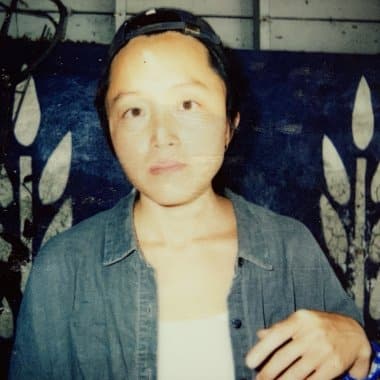 Their films have been screened internationally, working with collaborators like Joey King, James Franco, and McCaul Lombardi. They co-founded the LA-based Solano Film Collective.
Born in Seoul, they came to Los Angeles at a young age, and has since been craving to investigate more about their roots and culture. Their grandfather was baptized and everyone in their family was raised as devout Christians, but Kim-Ryu felt a disconnect and wanted to know more about their ancestry and culture outside of Eurocentric values.
"I had true urges of wanting to know who I am and the land I am from," Kim-Ryu said.
For their Fulbright, they will be traveling to the city of Kannur in Kerala, India, to study the Theyyam performing arts season. Kim-Ryu visited Kannur in 2018 and was struck by the performances and how they engaged the local community.
"I was very moved by this form of art that functioned as a community of people coming together and getting something from the performance," Kim-Ryu said. "What is interesting to me is that this form of art developed from the lowest caste members, yet it is still revered in many ways."
Though Indian culture is different from Korean culture in many ways, Kim-Ryu described feeling a sense of resonance and reflection when watching the performances, experiencing freedom, liberation, connection, and curiosity.

Kim-Ryu has always been drawn to the idea of blurring the lines between art and community, as seen in their involvement with community activism and the documentary-style films they have produced before. Their film Kaksori! shares the story of the last generation of traveling kaksori street performers, a South Korean tradition known for its humorous social critique and cathartic communal celebration, a tradition now in danger of dying out.
"I have always been interested in art functioning as a vehicle to create spaces where people understand and empathize with one another, a space for solidarity, fighting for the same cause, and realizing our struggles are actually very similar," Kim-Ryu said.
Now, they will return to Kannur to dig deeper into the cultural practices while absorbing the land, the people, and the ways tradition is passed down. Learning Malayalam and working with their advisor in the English department of Kannur University, Dr. Sreebitha P V, Kim-Ryu hopes to connect with local artists to challenge and deepen their way of understanding Theyyam. Through that, they aim to also deepen their understanding of the pagan culture in South Korea.
"I want to investigate where my artistic draws and inspirations come from," they said. "I will make something through film or writing, the form is currently undefined, but it will be a medium of kinship, not just extracting. The Fulbright was a good way to dig into this project that is in its initial stages."
---