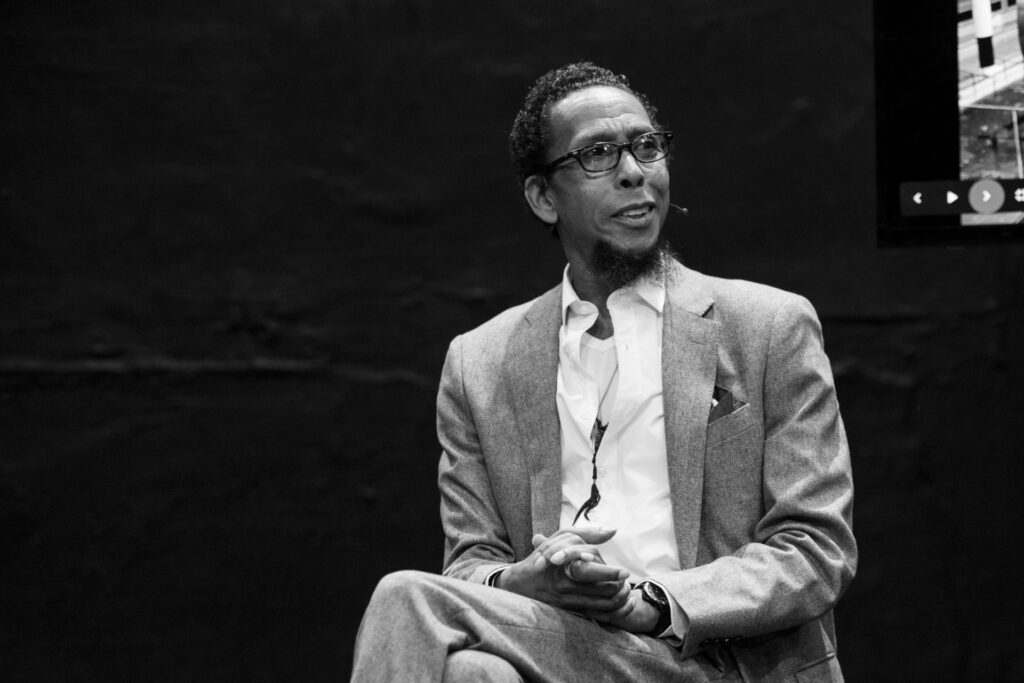 CalArts mourns the loss of Emmy Award-winning actor and School of Theater faculty Ron Cephas Jones, who passed away this weekend at age 66 from a longtime illness.
A prolific theater and television actor, Jones is best known for his Emmy Award-winning turn as William Hill on NBC's This is Us. But he also amassed extensive theatrical credits both on- and off-Broadway and around the country. A CalArts Center for New Performance (CNP) artist, Jones starred in the world premiere production of Prometheus Bound at the Getty Villa in 2013.
The Greek tragedy is based on the myth of Prometheus, a Titan who defies Zeus by giving fire to humans and teaching them. Because of his betrayal, Prometheus is subjected to the god's wrath and punishment.
Jones played the titular role in the CNP production, but instead of being chained to a mountaintop for eternity, he was attached to a five and a half-ton steel wheel during the performance. The wheel was a visually stunning and brutal centerpiece for the ancient drama.
Travis Preston, dean of CalArts' School of Theater and executive artistic director of CNP, sent a note of remembrance to the School of Theater and the CNP community. He wrote, in part:
A dynamic artist and force of nature, he taught in the School of Theater and memorably played the titular role in CNP's Prometheus Bound.

Ron was a luminous presence, on stage and in the world. He was an artist through and through, and brought music, grace, and light to every space he entered. As Prometheus, his voice carried across the Malibu hills with such power and humanity. It was a privilege to direct him, and an even greater one to call him a dear friend.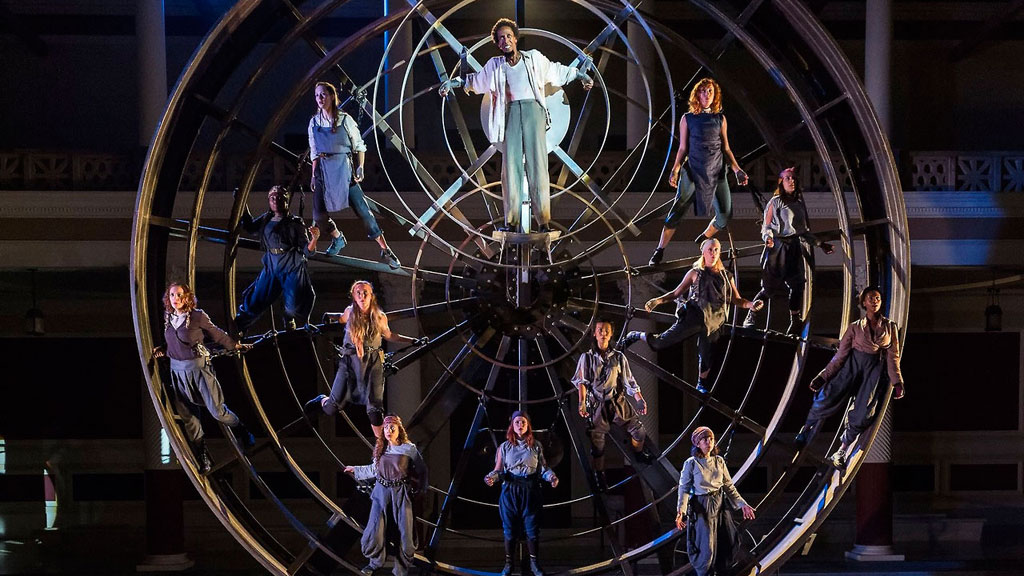 ---