On Wednesday, May 10, Los Angeles-based community arts center 2220 Arts + Archives hosts the launch of CalArts alum Rubén Ortiz-Torres' (Art MFA 92) artist book Ahí viene la plaga, and includes a presentation of KCET's Artbound documentary about its creation.
The free celebration begins at 7:30 pm with a screening of "A Rubén Ortiz-Torres Story," the sixth episode of the 13th season of KCET's Artbound. More about the episode from KCET:
Since the early-80s, artist Rubén Ortiz-Torres has been working as a photographer, painter, sculptor, writer, filmmaker and video producer. Often associated with the development of a Mexican form of postmodernism, Ortiz-Torres's life is a collage that explores the social and aesthetic transformations related to cross-cultural exchange and globalization.
The hourlong feature documents the creation of the book, which Ortiz-Torres made during the COVID-19 pandemic. His process of assembling the volume led to investigations of "plague, pandemic, and disaster," and the ways in which they have shaped societies throughout history. Ortiz-Torres further draws the connections between such events with colonization, civilization, and racism, and the upheaval of America's political and religious landscape in particular.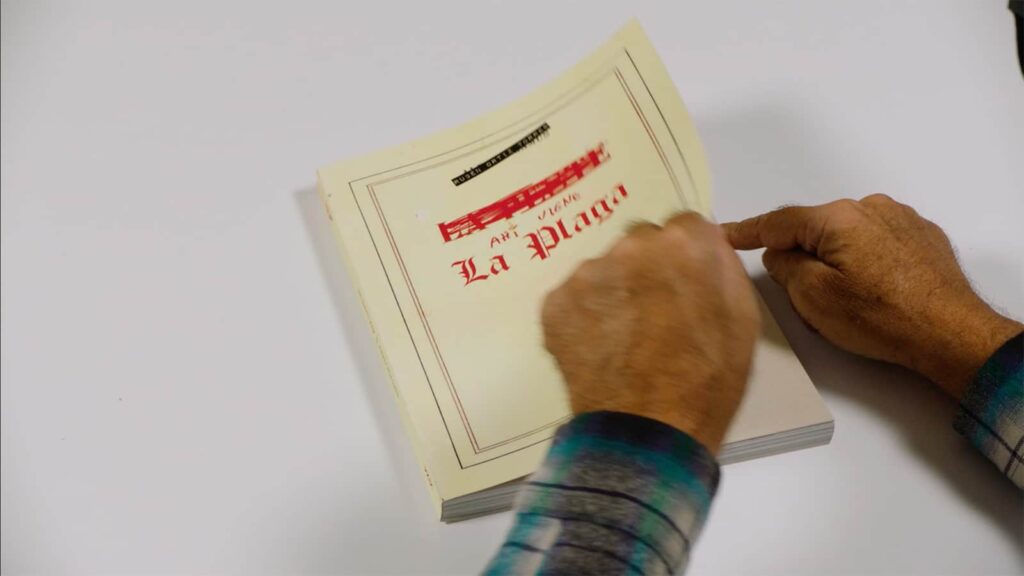 The episode credits also include the subjects' fellow CalArtians: "A Rubén Ortiz-Torres Story" was produced and edited by fellow CalArtian Suzanne Méjean Pinney (Film/Video-Art MFA 09) and features motion graphics by Amun Levy (Art BFA 09). The episode, which originally aired in October 2022 on KCET's Artbound, was also executive produced by CalArts alum Juan Devis (Film/Video MFA 96)​.
Watch the full episode on PBS.
The screening is followed by a celebration of the book launch with DJ "El Otro" Patrick Miller. Reserve free tickets through Dice (link also in event details below).
---