Hundreds of CalArts students, faculty, alums, along with industry representatives and guests, braved an unusually cold Southern California night on May 3 to screen 23 films at the Academy Museum's David Geffen Theater. Created by the student artists of CalArts' Character Animation Program, the 2023 Producers' Show program showcased a broad range of styles and emotional resonance.
After introductions by CalArts President Ravi Rajan, School of Film/Video Dean Abigail Severance, Character Animation Associate Director Steve Brown, and Director Maija Burnett, guest of honor Chris Sanders (Film/Video BFA 84) took to the stage. A graduate of CalArts' Character Animation Program, Sanders is probably best known for creating the character "Stitch," popularized in Disney's animated feature Lilo & Stitch (2002), which he also wrote and directed with Dean DeBlois. The film earned Sanders an Academy Award nomination in the Animated Feature category.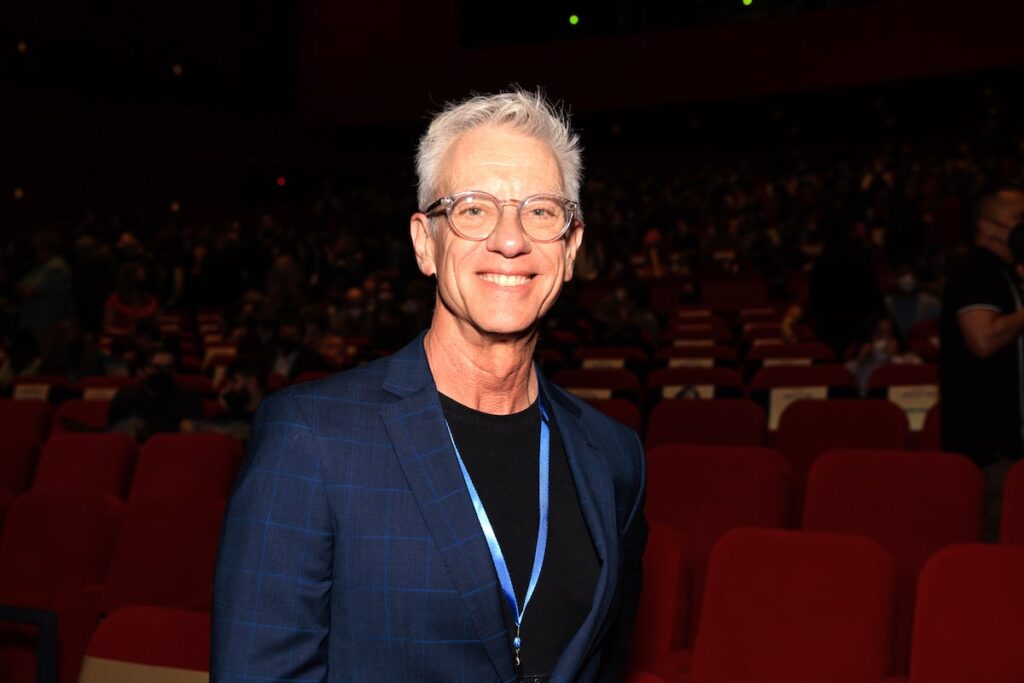 Since then, Sanders has also written and directed (with DeBlois) How to Train Your Dragon (2010) and The Croods (2013) with Kirk DeMicco.
Before handing awards to the student award winners, Sanders addressed the audience with bits of advice, including how to trust their talents and instincts, recounting one particular story from a test screening. Sanders recalled that the studio representative was asking the audience which character they would cut out and why. One boy told the rep that he would cut out one particular character, which dismayed Sanders since it was his favorite. When the studio rep asked why, the boy replied, "So I can take him home …."
View this post on Instagram
Before the screening began, the student film winners were recognized:
Justine King won the faculty-scored Walter and Gracie Lantz Animation Prize for The Little Poet;

Si Yi Lee won a new prize—the 2023 Procreate Award for Creativity in Animated Filmmaking—for The Bowl; and

Michelle (Miv) Choi won the 2023 Peers' Pick for Orbit.
Rounding out the evening was the screening of the following films:
---