School of Film/Video faculty Nina Menkes' acclaimed documentary Brainwashed: Sex – Camera – Power has been selected to screen at multiple film festivals including Viennale, Sundance, and the Copenhagen International Documentary Festival (CPH:DOX). Now with distribution by Kino Lorber and Kanopy, the film also has nationwide screenings, with special events in Los Angeles this week. A retrospective of Menkes' work is also currently running at the American Film Festival in Poland through Sunday, Nov. 13.
Menkes' work has often been described as a sorcery of images, controversially striking in its exploration of the intersection of sex and violence. Known for her nonconformist, feminist independent films, Menkes' ninth film Brainwashed exposes the pervasive male gaze complex that permeates the film industry, as seen in the trailer. Looking at film from A-list directors from 1980 until now, Menkes explores how the objectification of women through sexist cinematography allows for a predatory culture of sexual harassment, assault, and discrimination. 
Produced by Menkesfilm, CalArts Trustee Emeritus Tim Disney, Susan Disney Lord, and Abigail Disney, the film draws from and expands on her cinematic talk "Sex and Power; The Visual Language of Oppression," which she toured worldwide. Winner of the Critics Choice Association's Female Empowerment Seal, Brainwashed has received rave reviews.
"[Menkes] pulls off the tricky balance of making Brainwashed digestible and illuminating for the casual cinema-goer while being stimulating and paradigm-shifting for fellow filmmakers and scholars of film," James Kleinman of The Queer Review said.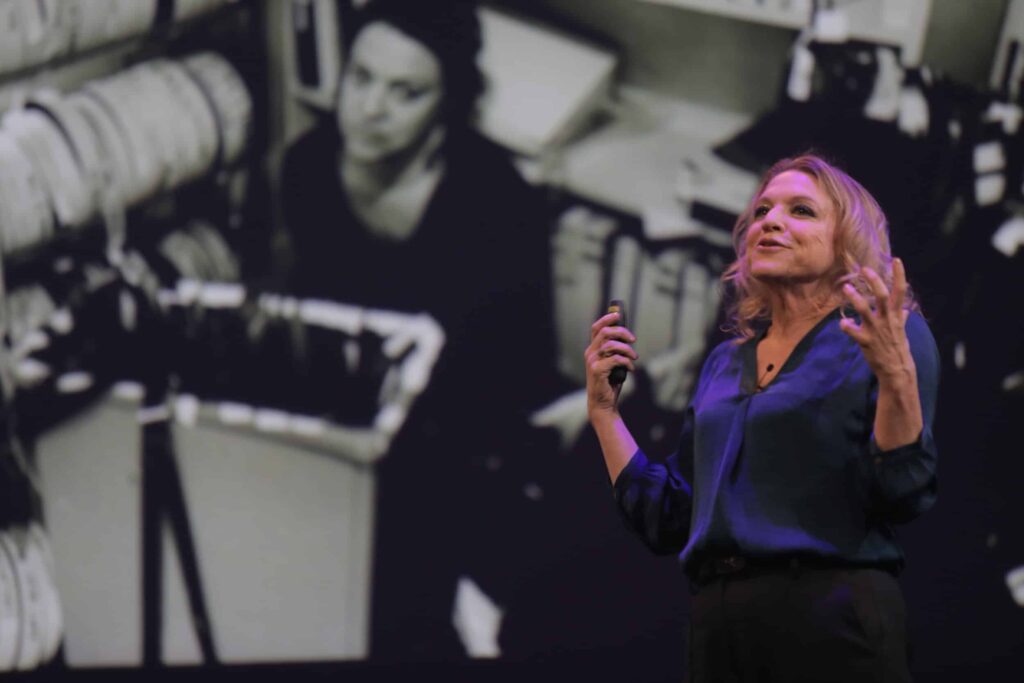 A directing member of the Academy of Motion Pictures Arts and Sciences, Menkes has received numerous accolades including the Los Angeles Film Critics Association Award, a Guggenheim Fellowship, two Fellowships from the National Endowment for the Arts, an Annenberg Foundation Independent Media Grant, an American Film Institute Independent Filmmaker Award, three Western States Regional Media Arts Fellowships, two Fulbright Research Awards to the Middle East, and a Creative Capital Award.
Her films have appeared in many top film lists and two were selected for restoration by the Academy Film Archive and Scorsese's Film Foundation. She holds an MFA with high honors from the UCLA Film School. Prior to teaching at CalArts, she taught film directing at the USC School of Cinematic Arts and the Film and Television Institute of India.
—Ishika Muchhal
---