Collective artistic intervention and Mexican tradition abound this week during Tsipekua, the Día de Muertos (Day of the Dead) celebration at CalArts. Featuring food, music, dance and immersive theater, the weeklong festivities also offer various opportunities for creative participation and cultural observance.
For the first time in its history, the Institute's iconic Blue Wall becomes the canvas for a mural of monarch butterflies. The butterflies, which annually undertake the 2,500-mile journey north from September through early November, are said to symbolize the "arrival of the souls of the dead to the world of the living." With the guidance of professional muralist Marlene Solorio, CalArtians can participate in creating the mural, emphasizing its public function as a noncollectible artwork for and by the people, as has been historically done in Mexico.
Leading up to the Main Entrance is another site for community members to observe and create: tapetes de aserrín, or sawdust rugs. Outlines will be provided on the floor and available to fill in with a combination of dyed sawdust, flowers, colored sand, and other natural materials. This ephemeral art form is inspired by the journey taken by the dead to reach the underworld.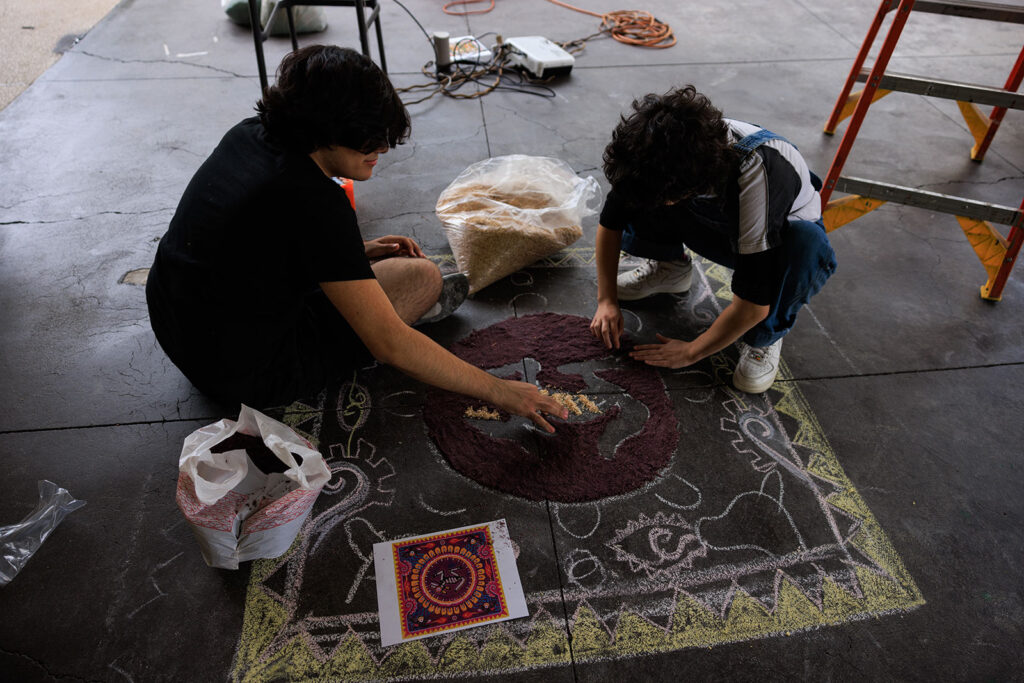 On Thursday, Nov. 3 at 5 pm, guest artist and CalArts alum José Antonio Aguirre (Art MFA 90) hosts a conversation about his experience launching the first Day of the Dead activities at CalArts in 1988. Aguirre has since earned acclaim in the US and Mexico as a visual arts educator and installation artist known for his Byzantine and Venetian glass mosaic murals.
At 9 pm on Thursday, the Mark Taper Courtyard transforms into a graveyard setting for an immersive theater show, in which different art installations tell the stories of characters that come to life in the night.
Throughout the celebration, the courtyard also serves as a space for an ofrenda, or offering. Celebrate the lives of family, friends, or community members by placing photographs, food, or other objects upon the altar (sign ups are not necessary).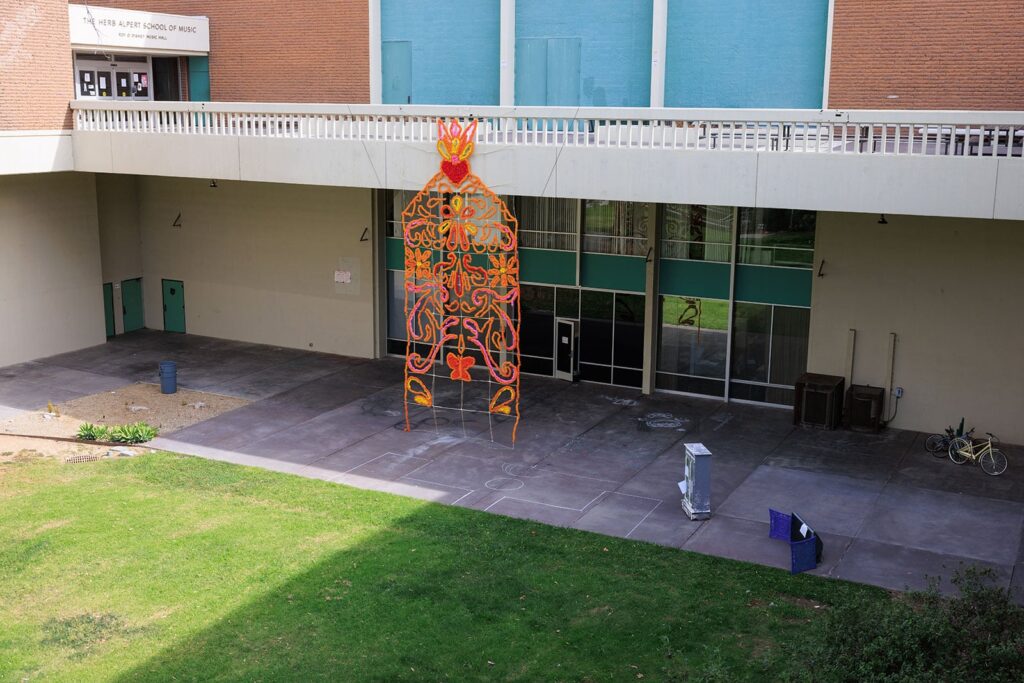 To join the week's activities, members of the CalArts community may sign up at this Google Form. Learn more about the week's festivities by following @tsipekua.calarts on Instagram.
---