Running now through Sunday, Nov. 27 at the Geffen Playhouse in Los Angeles, The Inheritance features School of Theater alums Eddie Lopez (BFA 07) and August Gray Gall (BFA 20). Written by Matthew López and directed by Mike Donahue, the Olivier- and Tony Award-winning show is presented in two parts, each three hours long, at the Playhouse's Gil Cates Theater.
The Geffen describes the show:
In contemporary Manhattan, Eric and Toby are 30-somethings who seem to be very much in love and thriving. But on the cusp of their engagement, they meet an older man haunted by the past, and a younger man hungry for a future. Chance meetings lead to surprising choices as the lives of three generations interlink and collide—with explosive results.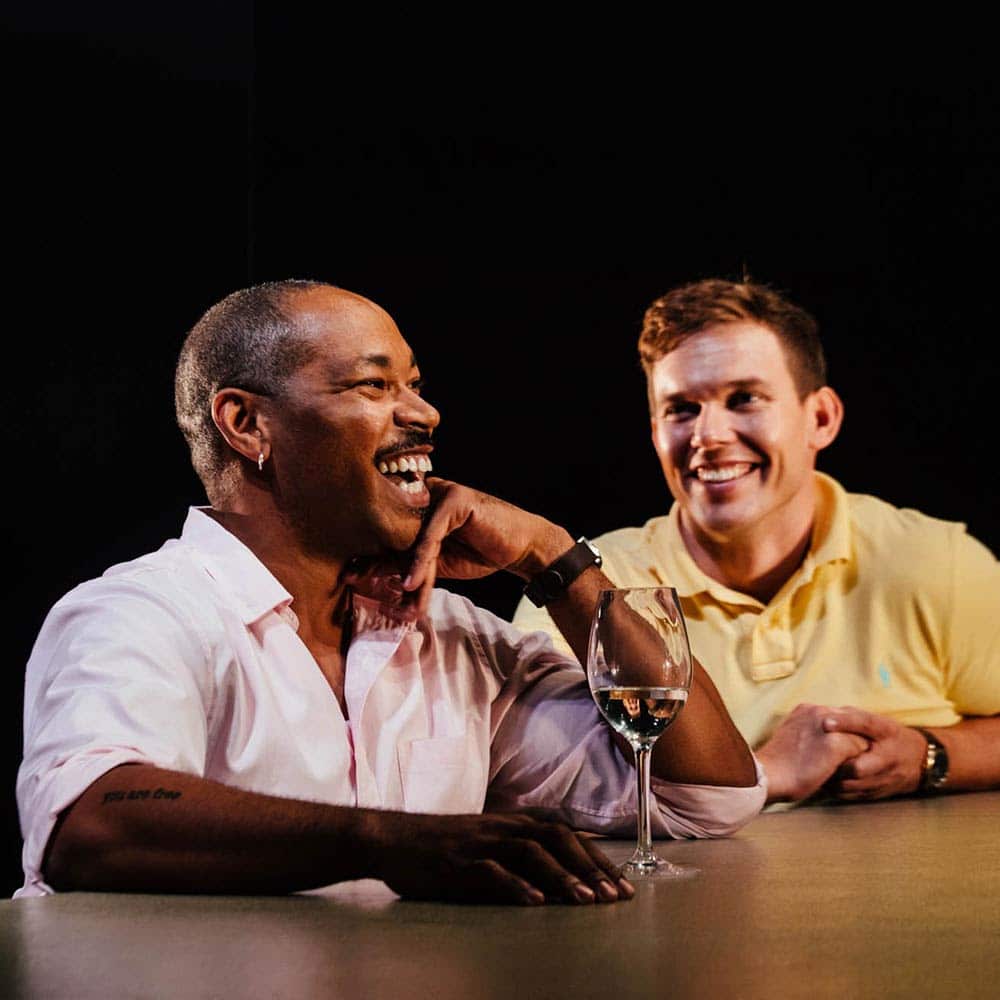 Lopez, who plays Young Man 5, Charles Wilcox, Toby's Agent, and Toby's Dealer, has a plethora of credits across coasts, including with companies like REDCAT, Boston Court, Oregon Shakespeare Festival, New Perspectives Theatre Company, Berkeley Rep, American Conservatory Theater, and more. His screen experience includes the film Redwood Highway, the TV show Madam Secretary, and You Go Girl! from Sundance.
"Some of my most thrilling theatrical collaborations have been in LA and The Inheritance tops the list," Lopez said in a phone interview with 24700. "It's a privilege to be a part of this exceptionally gifted ensemble and to share this powerful story with the Geffen audiences. Sharing this process with fellow CalArts alum August Gray Gall illustrates how perfectly this piece speaks to the intergenerational conversation between queer people and queer performance. Our shared CalArts history has deepened our work, no doubt."
Since graduating from CalArts, Gall, who plays Young Man 2, Young Henry, and Tucker, has been seen in David, My Goliath at REDCAT, Only Fans: xXPonyBoyDerekXx with the Misfits Theatre Company, and I Could Take a Nap But Killing Myself Would Be More Productive by Lauren Sage Browning.
"I feel so lucky to be a part of The Inheritance," Gall said in a phone interview. "I was speechless when I read the play for the first time back in 2020, and I'm still to this day trying to articulate the gratitude I have for this type of work. Both plays take place on a bare stage so the success of the show heavily relies on our relationship to each other and how we move about the space. Our ensemble drives the show with their storytelling …. I'm so thankful for this cast and fellow CalArts alum, Eddie López, who are all so extraordinarily talented." 
Speaking to being a relative newcomer to the professional stage, Gall said it has been "beautiful to watch the intergenerational conversations about queer culture that are happening on and off stage." He is thrilled to be making his professional debut with what he calls "an epic production."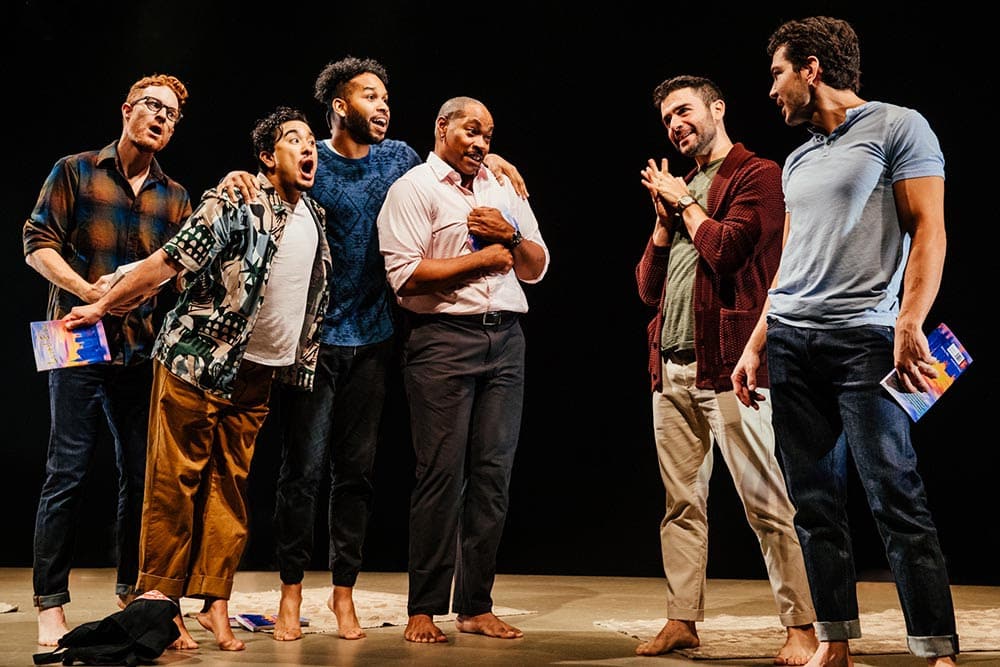 The cast also includes Nic Ashe, Bill Brochtrup, Tantoo Cardinal, Juan Castano, Jay Donnell, Eric Flores, Israel Erron Ford, Adam Kantor, Kasey Mahaffy, Miguel Pinzon, Avi Roque, Bradley James Tejeda, and Tuc Watkins.
The Inheritance opened at the Geffen on Sept. 13 and has received rave reviews thus far. Los Angeles Times theater critic and School of Theater faculty Charles McNulty describes the production as "better in LA than on Broadway." Watch the trailer for the play below. Tickets can be purchased online.
—by Ishika Muchhal
---