Craft Contemporary in Los Angeles presents Because of You, In Spite of You, the first museum solo exhibition of works by CalArts alum Luis Flores (Art MFA 14) running from Oct. 2, to Jan. 8, 2023. The show kicks off with an opening reception on Saturday, Oct. 1 at 6 pm.
The artworks portray Flores' continued "soulful analysis of his complex relationship with outdated concepts of masculinity." Designed like a monster truck rally, Because of You, In Spite of You takes over the gallery's second floor, complete with trucks, lights, ramps, barriers, and even sculptures depicting the artist and his wife as they lead "visitors through the ups and downs of parental life." The works prominently feature crocheted textiles, which infuse humor and visual lightheartedness into otherwise difficult subject matter.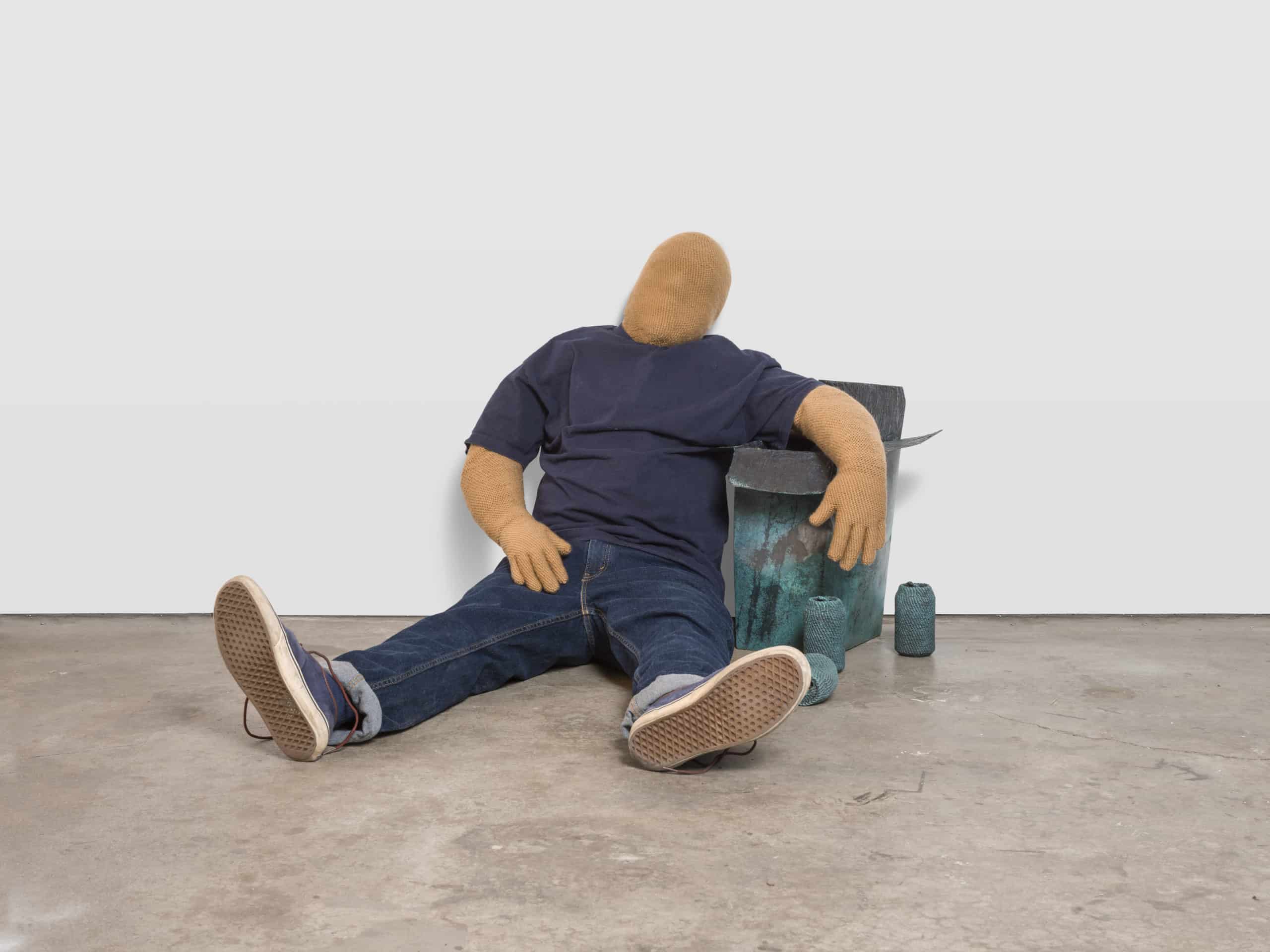 More about the exhibition from Craft Contemporary's press release:
Reflecting on personal experiences, Flores confesses that while attending CalArts, he began to think of masculinity as a ''bad word,' a notion that pained him deeply as he considers himself masculine, partaking in activities typically categorized as masculine. The experience sharpened his interest in investigating topics men avoid discussing for fear of emasculation, vulnerability, or being labeled homophobic. The hyper-awareness developed during this time has led Flores to explore these issues widely through objects and hand-crotched, life-size self-portraits to counter what he perceives as detrimental feminine and masculine constructs. Fatherhood has been a powerful motivating force to change his interactions with other men and women, unlearning behavioral models learned in childhood.
Flores will join independent curator Alma Ruiz for a special gallery conversation on Saturday, Dec. 10, which delves into the artist's exhibition works and unique materials and processes.
Flores is a Los Angeles-based artist whose work has been the subject of several gallery solo shows, including at Matthew Brown, Los Angeles (2019); Salon 94, New York (2019); Galerie Hussenot, Paris (2018); Grice Bench, Los Angeles (2015); and Traction Arts, Los Angeles (2013). His art has also been included in group shows at Matthew Brown, Los Angeles (2022); El Museo del Barrio, New York (2021); Taubman Museum of Art, Roanoke, Virginia (2020); Blum & Poe, Los Angeles (2020); Long Beach Museum of Art, Long Beach, California (2019); University of Hartford, Connecticut (2019); Art+Practice, Los Angeles (2019); and others.
---