After a two-year wait, Dana Lawton's (Dance BFA 94) Bay Area-based dance company presents The Farallonites, a multidisciplinary work running Friday, Sept. 16 to Sunday, Sept. 18 at The Cowell Theater at Fort Mason in San Francisco.
The Farallonites is set in the mid-late 19th century on the Farallones, a cluster of islands off the coast of San Francisco. Featuring original music scores and ambient sounds, projections of original artwork, and spoken word, the work explores the lives of the resident lighthouse keepers and other island inhabitants. More about the performance from Dana Lawton Dances:
Inspired by the tenacity, resilience, and strength of the human spirit, this evening-length dance performance explores the lives of the lighthouse keepers and families who lived on the Farallon Islands during the Gold Rush era.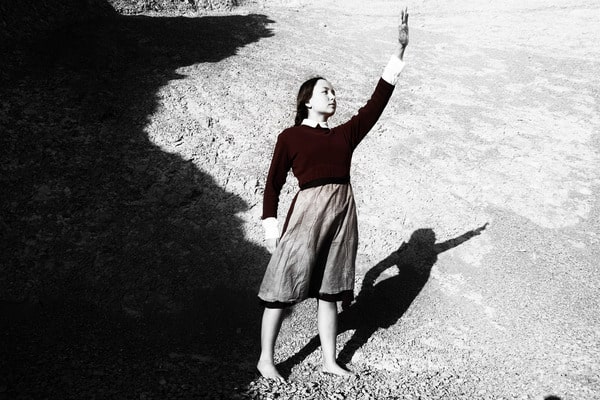 The performance, also influenced by the poetry of Jennifer Kulbeck, was postponed for two years due to COVID-19. Lawton shared with 24700 that the work's themes, notably toil and isolation, paralleled and were affirmed by the pandemic:
We never stopped rehearsing, just did it outside in parks, at the beach in people's backyards. What also came to light (no pun intended) was a sense of responsibility for others' safety. The lighthouse keepers put their lives at risk on the island to help Mariners sail into the Golden Gate safely. We, as a community, sacrificed our routines to keep ourselves and others safe from the virus. Protecting people we would never meet. Another theme is tenacity, regardless of the hardships they/we faced they still found community, joy, ritual and human connection despite the challenges and they/we thrived in ways we would not have known otherwise.
Among The Farallonites' crew are fellow CalArtians Walter Holden (Theater MFA 94), who is credited as lighting designer, and photographer Piro Patton (Art MFA 94).
---