School of Art faculty Shirley Tse presents Lompoc Stories, her fifth solo show with Shoshana Wayne Gallery in Los Angeles, on view now until Wednesday, July 20. 
Tse's new work centers anthropogenic climate change, contemplating areas of sustainability including our environment, energy use, mental health, and economic disparity.
In order to find a more sustainable art practice model, Tse relocated to Lompoc, California, which translates to "lagoon" in the Chumash people's language Purisemeño. She incorporates elements from the flora and fauna of Lompoc in her sculpture, using materials including shed snake skin, diatomaceous earth, tar, and charred wood from a wildfire to address the fragility of our world. 
Tse is an LA-based artist who has been on CalArts' faculty since 2001. Her art media include sculpture, installation, photography, and text, deconstructing the paradoxical synthetic world while constructing models that bring together differences. Tse's work blends organic with industrial, literal with metaphorical.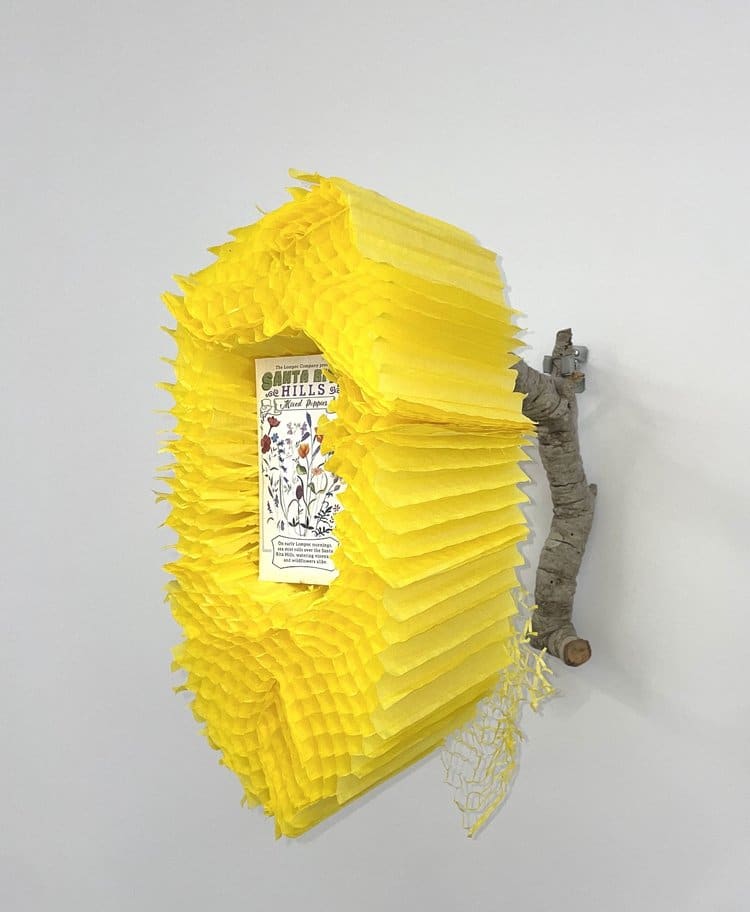 Born in Hong Kong, Tse got her MFA degree from ArtCenter College of Design in Pasadena, California, and her BA from the Chinese University of Hong Kong. A recipient of the John Simon Guggenheim Memorial Foundation Fellowship, Tse's work has been exhibited internationally and is held in the permanent collections of M+ Museum, Hong Kong, Hong Kong Heritage Museum, Vancouver Art Gallery, Rhode Island School of Design Museum, and the Altoids Curiously Strong Collection, among others. 
Tse has also presented work at multiple biennales. Lompoc Stories builds on her solo show Stakeholders from the 58th Venice Biennale, where she represented Hong Kong and explored the stakes we hold in the climate. 
—by Ishika Muchhal
---