Switzerland's Kunsthalle Zürich, known for exhibiting internationally relevant contemporary art, presents below above, a solo show of works by Liz Larner (Art BFA 85). The exhibition runs through Sept. 18. 
below above features a selection of Larner's work from 1988 to 2022, also showcasing a new 500-meter sculptural installation with works from Meerschaum Drifts and Asteroids. She uses the material present to explore the seascape, landscape, and skyscape all at once, playing with contradiction in the transformation of her art materials. 
"It is about a disaster [environmental destruction] we potentially can control but seem not to have the will or consensus needed to control, and another disaster we can't control," Larner said of the installation.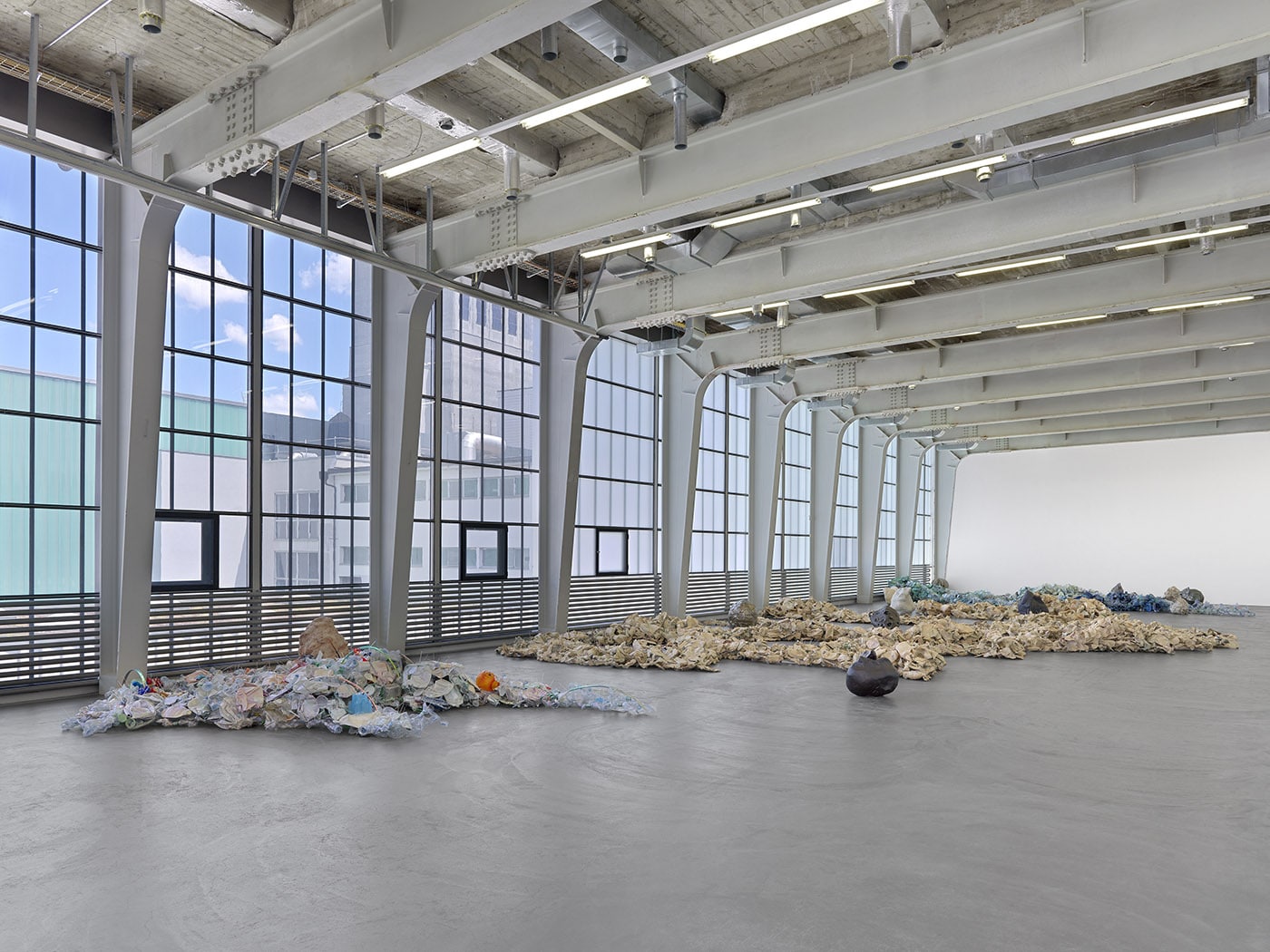 The exhibition is accompanied by the release of a pocketbook designed by graphic designer Dan Solbach and written by Tim Power, as well as a discussion between Daniel Baumann and Larner that can also be found on Vimeo.
Larner is an LA-based installation artist and sculptor whose three-decade career has focused on the body, presence and absence, and ways of thinking over time.
Her work has been presented in numerous solo and group exhibitions, and in public collections at galleries across North America and Asia, including MOCA, LACMA, the Smithsonian, and most recently at SculptureCenter (Long Island City, New York), and the Walker Art Center in Minneapolis. She is a recipient of accolades including the Mutina This Is Not a Prize, Nancy Graves Grants for Visual Artists, the Pacific Design Center Stars of Design Award, the Lucelia Artist Award, Anonymous Was a Woman, and the Guggenheim Fellowship. 
---