From Saturday, March 19 to Sunday, April 3, About…Productions performs their new historical fiction theaterwork Adobe Punk at Plaza de la Raza's Margo Albert Theater in Los Angeles. Co-founded in 1988 by four CalArts alums, About…Productions' latest production is described as a theatrical zine with music.
The show is inspired by the history of the Lugos, originally Californios, and one of their descendants, a seventh-generation Californio, Theresa Chavez (Art BFA 85, MFA 87). Chavez, the producing artistic director of About…Productions, directs the show, which she co-created with her son Gabriel Garza, an eighth-generation Californio. The songs are co-written by Chavez and Nina Diaz.
Adobe Punk continues the tradition of CalArtian collaboration, the attitude and aesthetic drawn from Chavez's experience at CalArts. The show features multiple CalArts alums in the creative team, including Chavez, Dorothy Hoover (Theater MFA 12) as set designer, Sage Lewis (Music MFA 08) as music director, Bri Patillo (Theater MFA 19) as lighting designer, Oscar Arevalo (Theater BFA 07) as technical director, and JessieAnna Wilton (Theater MFA 08) as scenic designer. The cast features Karis Brizendine, Isaac Cruz, and Giselle Etessami.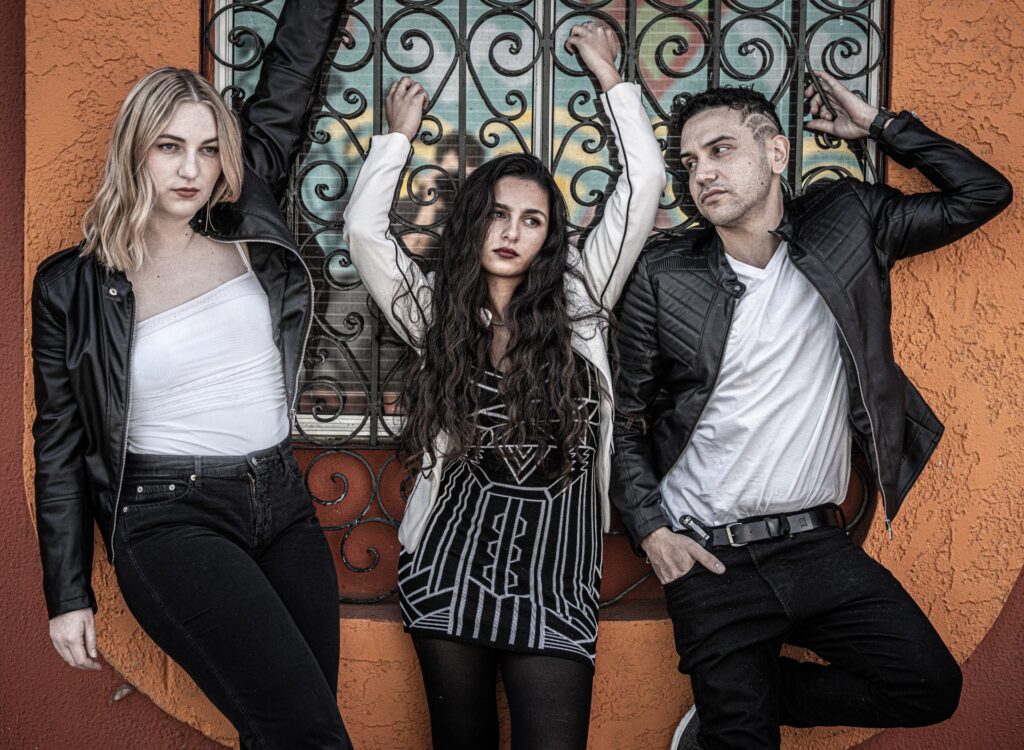 About…Productions describes the production:
Punk music finds life in one of LA's oldest adobe homes in this original theaterwork. Set in the early 1980s in working-class Bell Gardens, three young punk musicians from disparate cultures squat in a vacant house. As the trio builds its punk songbook, and a life-size zine, they define their artistic identity and find their place in the musical and historic landscape of LA.
This work investigates the relationship between personal history and neighborhood, creating a new lens to look at historically underrepresented regional histories and voices.
The house the show is inspired by was a real home on the Lugo Ranch, one of the last adobe ranch homes in Los Angeles that met an unexplained end when it burned to the ground. Setting a precedent, this production is the first of its kind to explore LA punk through the eyes of Californio descendants. 
"We're excited to be creating this original theaterwork together and exploring the seemingly incongruous intersection between 1980s LA punk and early California history," Chavez and Garza said. "The collage structure of the narrative, set, and sound design that our creative team has developed since we began working in 2019-20 is unique."
Tickets are available online for $25 general admission and $35 for VIP seating.
—by Ishika Muchhal
---