After a two-year in-person hiatus, the SXSW Film Festival returns March 11-20 to Austin, TX (with online screening options also available). The 29th edition of the film festival features a lineup of 99 features and 111 short films, including selections directed by CalArts' filmmakers.
In the Episodic Pilot Competition, Sara Gunnarsdóttir (Film MFA 12) directs "My Year of Dicks," the four-minute pilot for the retro-romantic animated comedy. The short form series, which has its world premiere at the festival on March 13, was written and created by Pamela Ribon from her critically acclaimed memoir Notes to Boys (And Other Things I Shouldn't Share in Public) for FXX's Cake anthology block. Gunnarsdóttir also serves as an executive producer for the show about a 15-year-old girl trying to lose her virginity and finding "the one."
Sanjna Bharadwaj's (Film BFA 21) "Local Middle Schooler" screens in the Animated Shorts Competition. In the film, which Bharadwaj also wrote and executive produced, a girl with magic eyelashes is exploited for them. Her powers are taken advantage of by her school, her community, and eventually the government, leading her to battle "the weight of the world with the weight of being a middle schooler."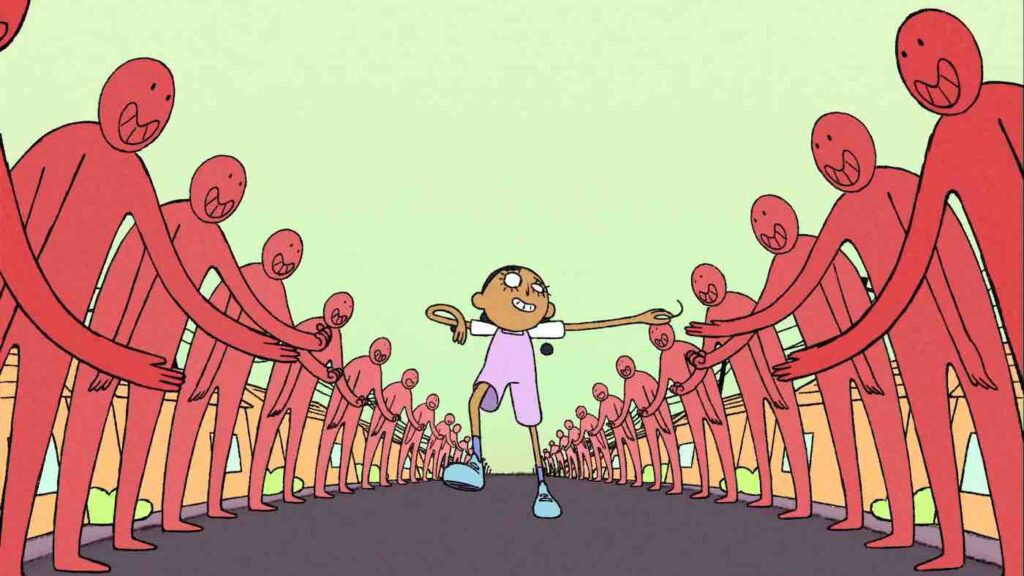 "Local Middle Schooler" is Bharadwaj's CalArts thesis film, on which a number of her fellow CalArtians are credited. The film has its Texas premiere on March 14, having also been an official selection in the Sweaty Eyeballs Animation Festival and the 30th LA Comedy Film Festival. Bharadwaj is currently a story resident at Pixar Animation Studios.
Additional screenings, including online viewing, are available for the aforementioned films.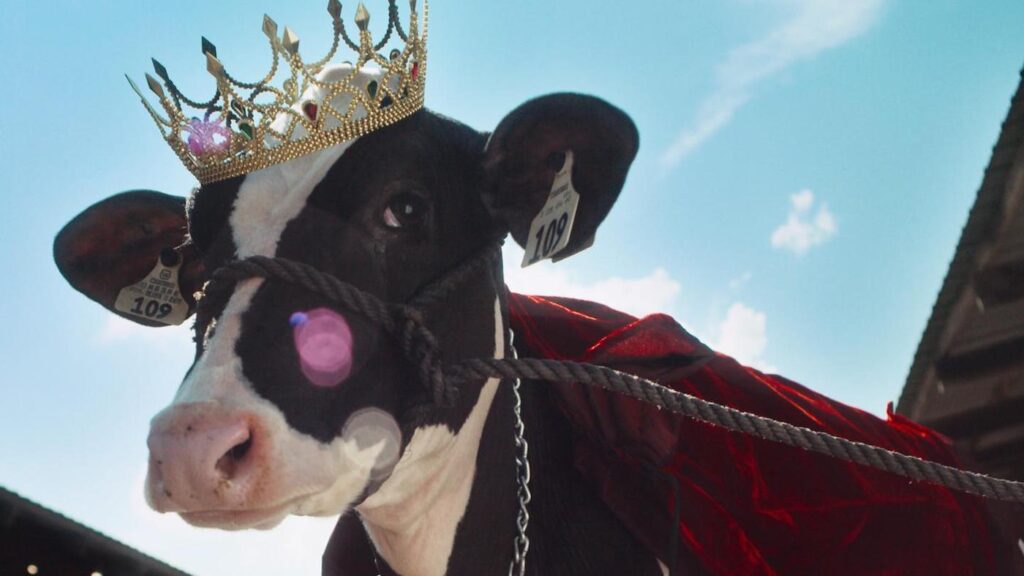 CalArtians also contributed to additional productions screening at South by, including Natalie Metzger (Dance MFA 11), who produced Dawn Luebbe's "Dress A Cow." It has its world premiere in the Documentary Shorts Competition. Alison Brie (Theater BFA 05) stars in, co-writes, and executive produces Jeff Baena's comedy Spin Me Round. The film has its world premiere in the Narrative Spotlight category. Robert Allaire (Music MFA 09) wrote the original music for Addison Heimann's Hypochondriac, which screens in the Midnighters section.
View all the films screening at SXSW.
---