The third edition of SPRING/BREAK Art Show Los Angeles runs during Frieze Week LA, from Feb. 17 to 20 at a new location in Culver City, CA. The curator-driven art fair features more than 50 immersive installations that respond to the theme of HEARSAY:HERESY.
One of the presentations, Way Out, features the work of Claire Chambless (Art MFA 20); Greg Jenkins, a Film/Video MFA candidate; and Vienna-based artist Felix Helmut Wagner.
Found at Booth 47 at the fair, the artists respond to SPRING/BREAK's theme with works that flip the script on heirarchies, materials, and the status quo.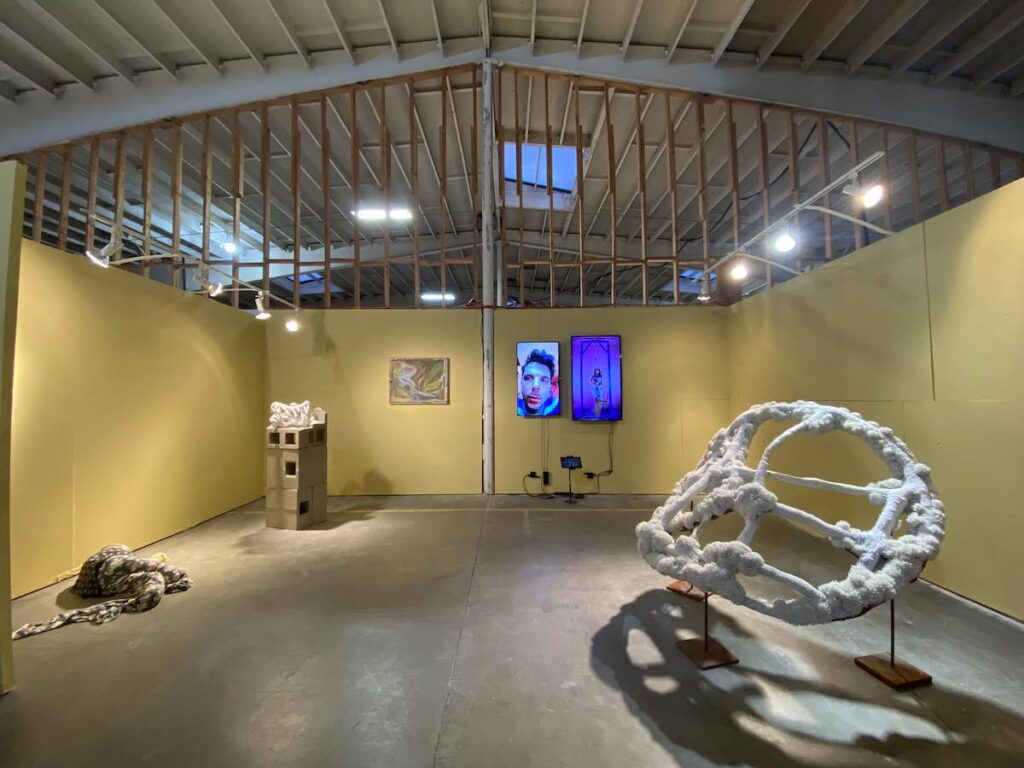 Way Out was curated by Jenkins through his curatorial project The New Arts Foundation, which promotes "mental health awareness by empowering the Outsider."
Other exhibitions at SPRING/BREAK include a show by actress and painter Alia Shawkat, first-ever artworks by art world satirist Jerry Gogosianm and a display by Downtown '81 producer, fashion designer, and artist Maripol.
---