Over the last 10 years, visual artist Cassils (Art-IM MFA 02) has been creating a body of work that contemplates the histories of LGBTQI+ violence, representation, and struggle for power. Currently on view at HOME, an arts center in Manchester, England, is Human Measure, a survey of Cassils' work and their first UK solo exhibition, featuring performance, sculpture, photography, video, and sound design.
Accompanying the exhibition was the world premiere of Cassils' first piece of contemporary dance, Human Measure (2021). The dance piece was made in collaboration with choreographer Jasmine Albuquerque and was performed by Cassils and five other dancers. A rethinking of the Anthropometrics series by artist Yves Klein, Human Measure concluded with the performers hoisting up the room-size canvas they'd been dancing on to reveal a cyanotype photograph depicting their outlined bodies.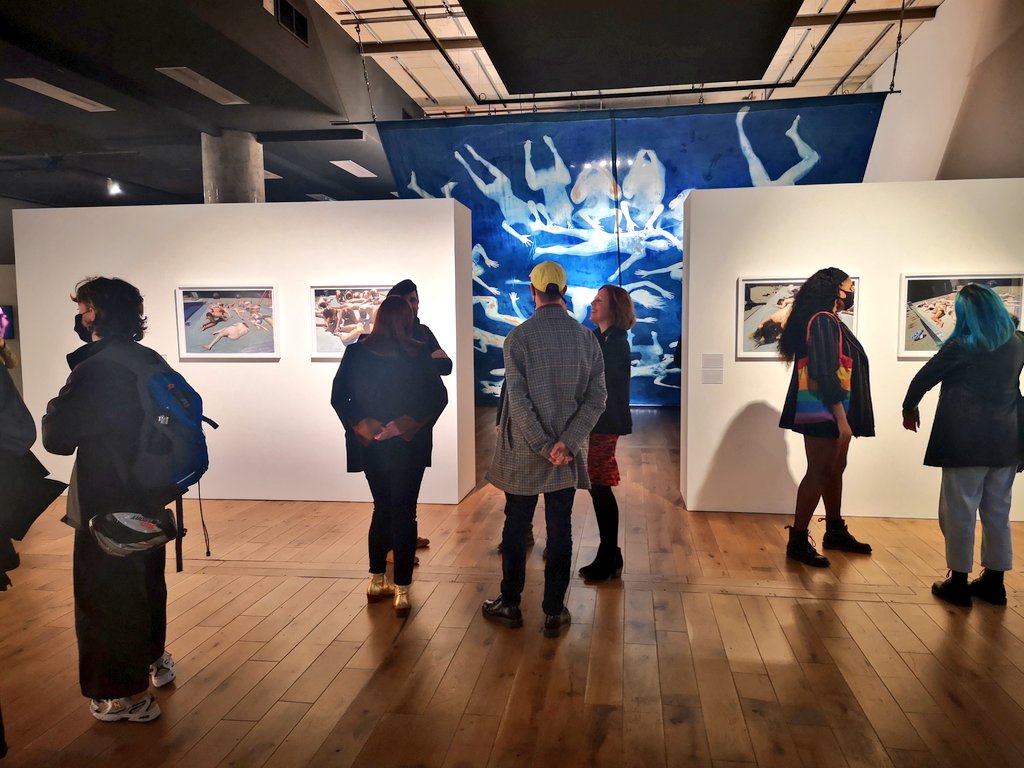 In an interview with The New York Times about Human Measure, Cassils said that the piece was an effort to create a sense of connection in their work. "'I don't want to scream into the void,'" they said. "'I want to create beautiful experiences that strengthen and embolden us such that we can continue the force of creative action.'"
Cassils' solo exhibition also features their earlier work such as Cuts: A Traditional Sculpture, in which the artist documented the changes in their body as they gained a pound of muscle a week for 23 weeks. Also on view is a video of the artist's piece Inextinguishable Fire (2007-2015), in which Cassils' set themself on fire. According to the program, "For Cassils, performance is a form of social sculpture: drawing from the idea that bodies are formed in relation to forces of power and social expectations."
Human Measure is on view at HOME through Dec. 12, 2021.
---