John Tejada and Ulrich Krieger, faculty of The Herb Alpert School of Music at CalArts, released the EP Silversonic last month on Tejada's own Palette Recordings.
The new four-track collaboration features interpretations of an original tune from Tejada, an electronic music artist/DJ/producer, and Krieger, a composer and saxophonist. Three danceable tracks and one beatless tune all showcase Krieger on woodwinds. The EP also features two remixes by DJ Josh Wink.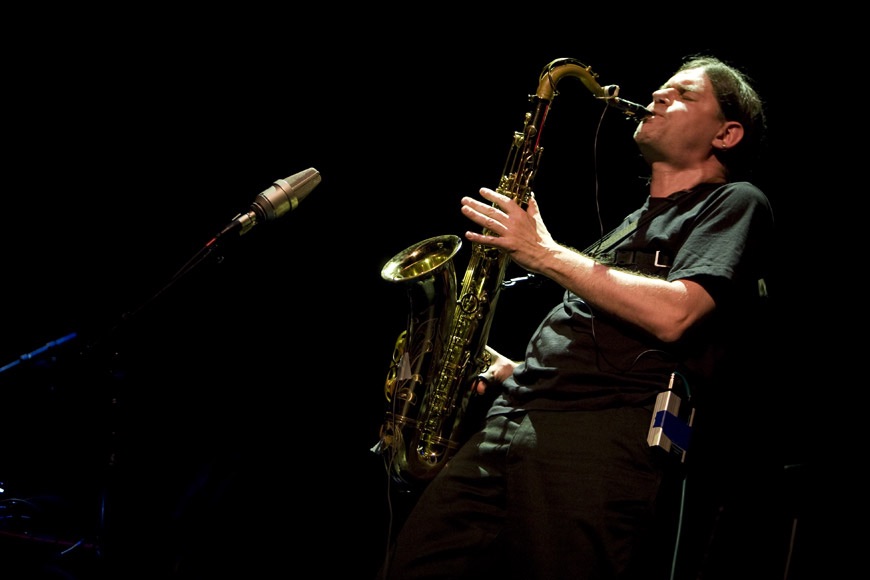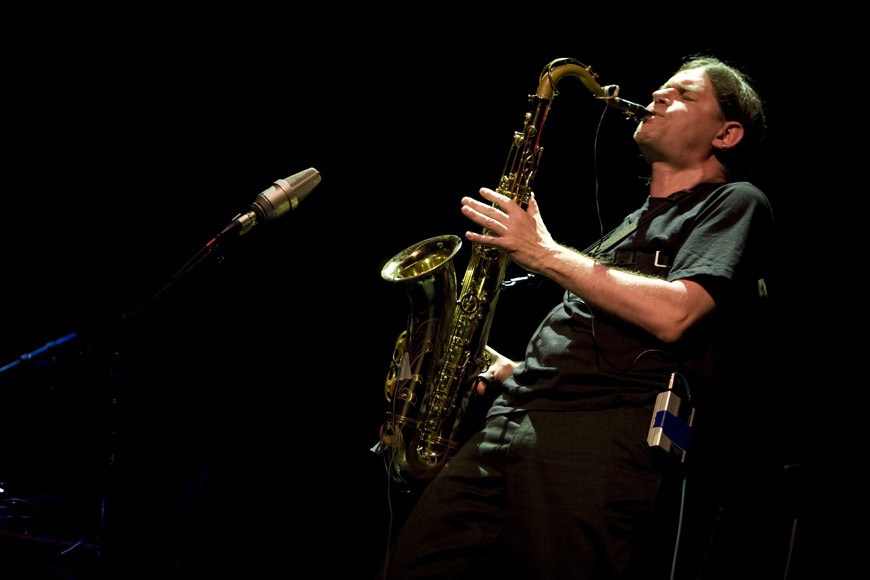 In an interview with Electronic Groove, Tejada explains how the EDM collaboration with Krieger came about:
Ulrich and I discovered our mutual love for techno during a student review at CalArts. A student's work reminded him of his early days in Berlin when the world-renown club Tresor was opening for the first time and bringing Detroit talent over to play and also releasing some of their earliest works like X-101. I didn't know this side of Krieger and showed him my remix for Tresor, and mentioned I'd played 2 locations of the club before. Ulrich said, "well we should do something!". Krieger would take one of my existing works, play some baritone sax, and sent me the stems. After a little play with the parts, I began writing an original piece to what he had delivered. Since both were using Logic Pro, it was easy to exchange the session and after passing it back and forth a few times the piece was completed. For the remixes, I had swapped remix jobs with Josh Wink as I recently remixed his new single for Bedrock.
The original techno track blends Tejada's master electronic production and Krieger on his tenor and baritone saxophones, and contrabass clarinet. It also features Krieger's signature blend of microphonics (a playing style involving mics and feedback).
Silversonic Track List
1. "Silversonic" [5:41]
2. "Silversonic (Josh Wink Interpretation)" [7:58]
3. "Silversonic (Beatless)" [5:19]
4. "Silversonic (Josh Wink Dub Interpretation)" [7:27]
---
One response to "New Music: John Tejada and Ulrich Krieger Release Silversonic EP"